Mycorrhization is the result of a symbiotic association between fungi and roots of plants.
The plant provides the mushroom with sugars produced during photosynthesis while in return the mycorrhiza transfers water and minerals the plant needs.
This is intended to :
► improve hydric stress resistance,
► guarantee the plants survival during plantations and transplantations,
► improve the resistance to root illnesses,
► guarantee plant nutrition and strength
►be able to produce carpophore (truffles…).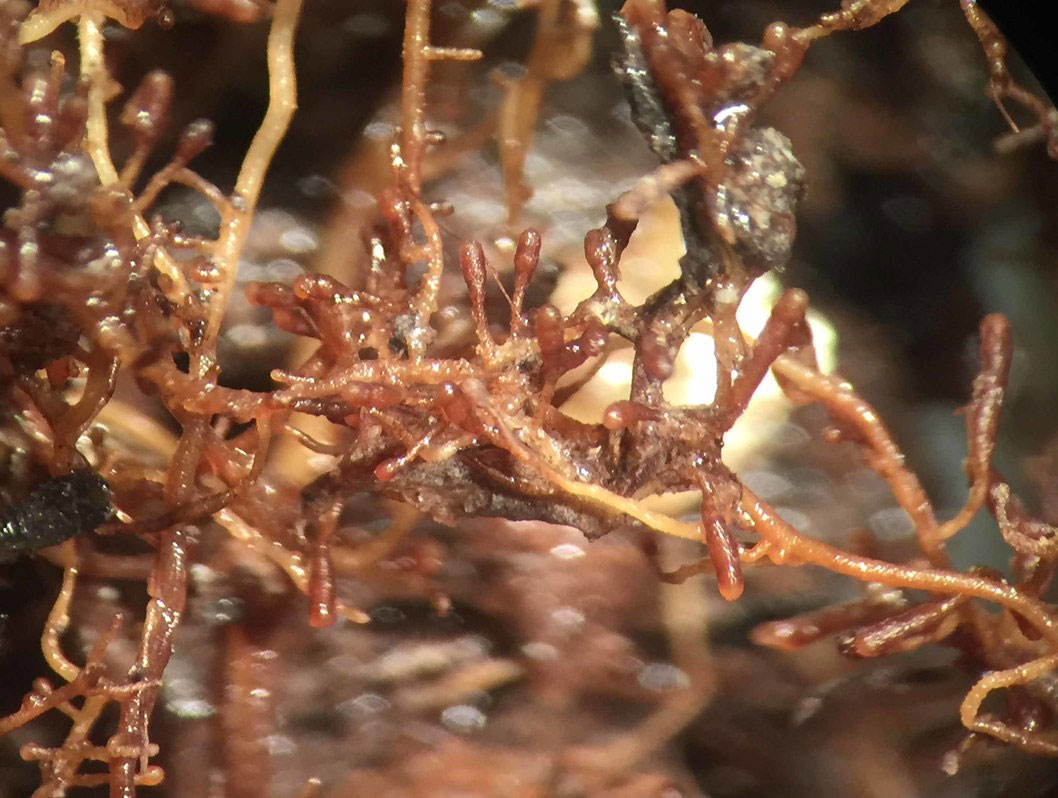 We are producers of mycorrhizal truffle plants. We bring a certified truffle tree but also the fruit of our experience of truffle ecology and the advice adapted to your situation.
In truffle growing, mycorrhization under control aims to have truffle plants of superior quality, free from competing fungi.
For many years, we have succeeded in selecting several mycelial strains, in order to mycorrhize our truffle plants which are thus able to reproduce their original qualities (size of truffles, date of maturity...).
All our truffle plants are controlled by the CTIFL (Centre Technique Interprofessionnel Fruits & Légumes).
This control represents our commitment to market truffle plants of certified and recognized quality with a very high level of mycorrhization. For our customers, this is the guarantee of optimal results for plantations carried out in ideal conditions.