In the early 1900's the truffle production was around 1000 tons/year, and until ten years ago it had dropped to 25 to 30 tons due to the disappearance of what are called "natural" truffle orchards. Today, the truffle production managed to stabilize and even increase itself thanks to the advent of the mycorrhized truffle plant (90% of the harvested truffles comes from certified truffle oak plantations).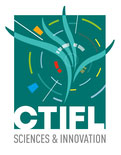 We accompany you on all the choices to carry out your plantation:
Our mastery of mycorrhization techniques, combined with very good growing conditions (above ground, sterile environment and free from contamination by other fungi), considerably improves the productivity and profitability of truffle plantations.
Thanks to new production techniques, we are able to offer you the latest generation truffle plants, thus guaranteeing the future of your plantations.
With the rigor of the controls of the CTIFL truffle plants, the controls carried out in-house and our experience in the field, you have all the tools to succeed in your truffle plantation.